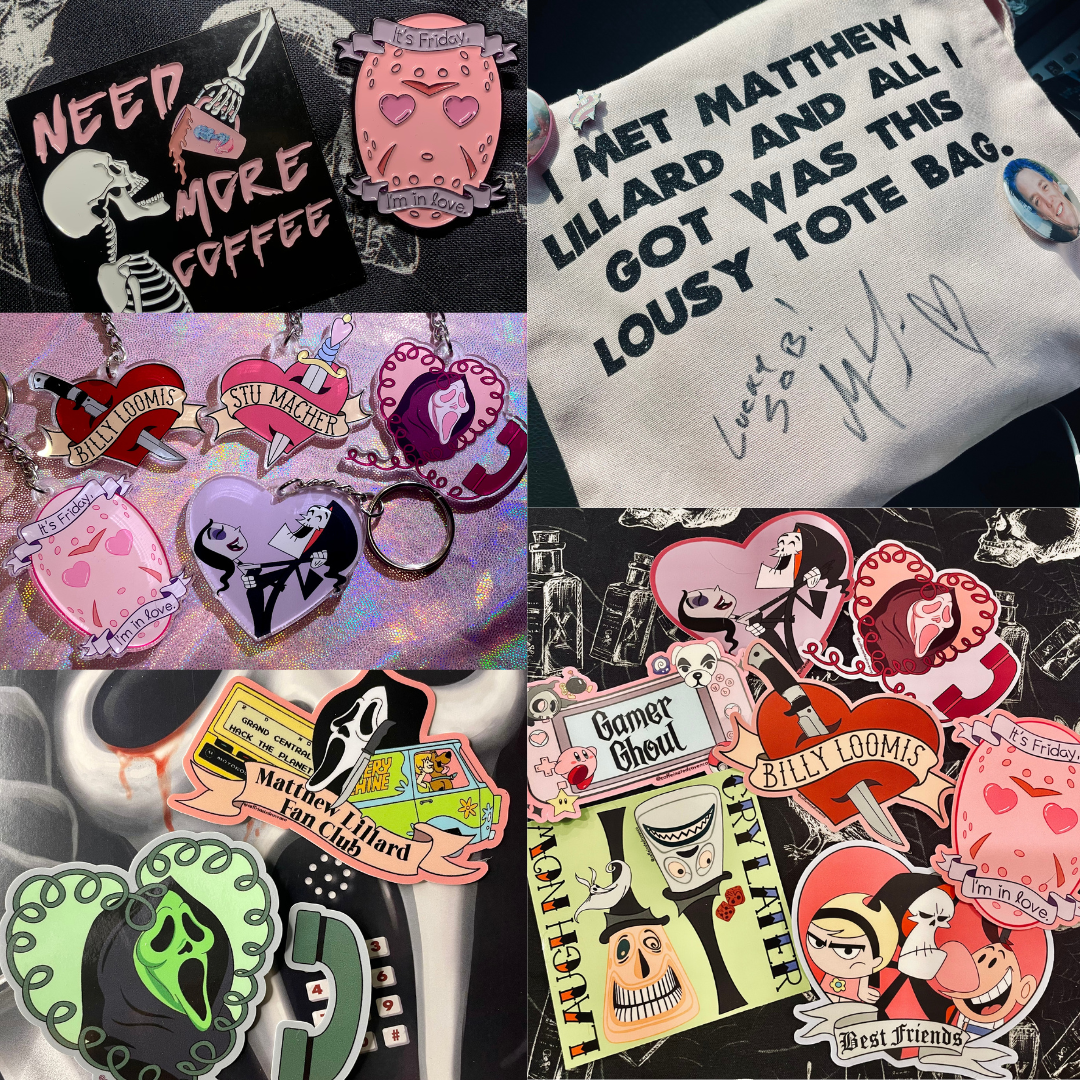 Welcome to the coven.
For all the caffeinated, horror loving, pastel goth ghouls. All are welcome here.
Shop now
Where to Shop
You can shop Caffeinated Coven Co. online, and in-person at Ghoulish Delights in Woodland Hills, CA.
We are currently pursuing vending opportunities throughout California. Check out our Events page for more in-person shopping opportunities!
Shoutout LA Interview

"I had to learn to not be influenced by the projections of others, and to allow myself to pursue what I love without hesitation."

Read Here

Downey Patriot Interview

Caroline Medina, owner of Caffeinated Coven Company, is adding a splash of pink to and giving a feminine vibe to a community with a once-heavy masculine atmosphere. 

Read Here

Voyage LA Interview

"I think it's fair to say I doubted my capabilities – I didn't ever think it would grow to be as big as it is, or even become such a big part of my identity and my life."

Read Here